CAT'S CLAW
GRIFFE DU CHAT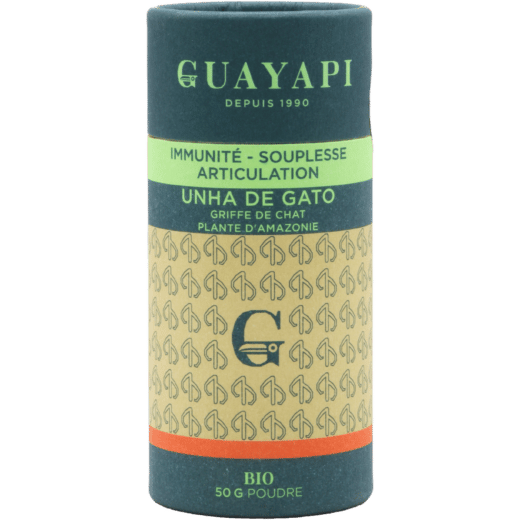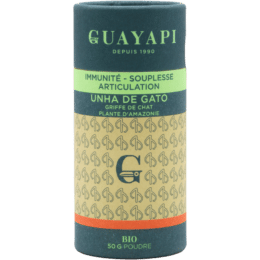 poudre
 Immunity – Joint of body.
Cat's Claw relieves joint discomfort and contributes to the immune system. To be combined with Camu Camu and Tecoma to benefit from the best of the plants.
Origin: Brazilian Amazon.
Part used: inner bark of the stem or roots.
Directions for use : 1 to 2 teaspoon of powder per day, to be diluted in a drink, 3 minutes after meals. Not recommended for children under 3 months, pregnant / breastfeeding women, in post-operative situations and in case of autoimmune disease.